Lights, Camera...action.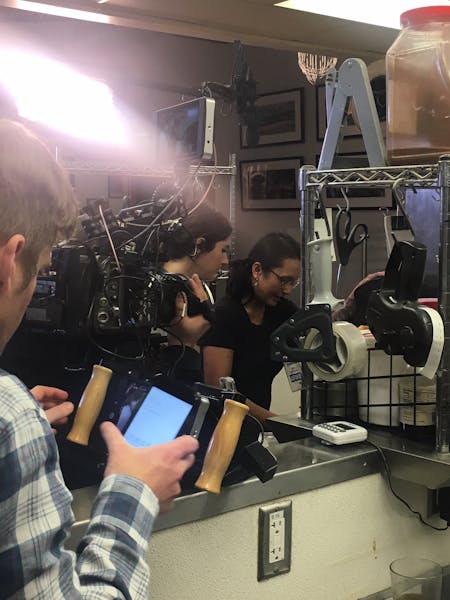 What should I wear today? Wait. I'm on TV today. Hmmm. It feels like a T-Rexes on Roller Skates socks kind of day. While I'm at it, let's wear a dress with my combat boots. Just because that's who I am and people know that. That helps me get ready for TV and radio segments and interviews. Start by wearing what you want so you can be yourself.
I've been asked if I get nervous being interviewed or doing cookie segments. I would be lying if I said no. It's scary knowing that I could say something completely stupid or do something that could go viral. But I've found every person that I've worked with from the producers to the hosts have been so kind and supportive it's easy to forget that there's a camera in your face or a giant microphone pointed at you.
The one thing that I've found the most beneficial from the shoots and interviews is not the exposure for the company, although that has been wonderful and I'm forever grateful. I'm given a platform to tell my story, an opportunity to inspire someone to go in a direction they've been thinking about. Perhaps I was that "last straw" that pushes them to pursue a dream. Now THAT is scarier than anything you could possibly do on TV but that's a topic for another day.
At the end of the day, it's weird. It's weird to see yourself on TV. It's weird to hear back radio interviews. It's weird for strangers to approach you saying they saw you on TV and it would be cool if I could sign an autograph. I have heard that public speaking is the number one fear that people have...death is number two...and I actually love public speaking. I guess that makes me weird so it all makes sense.