Our key ingredients...what makes a cafe?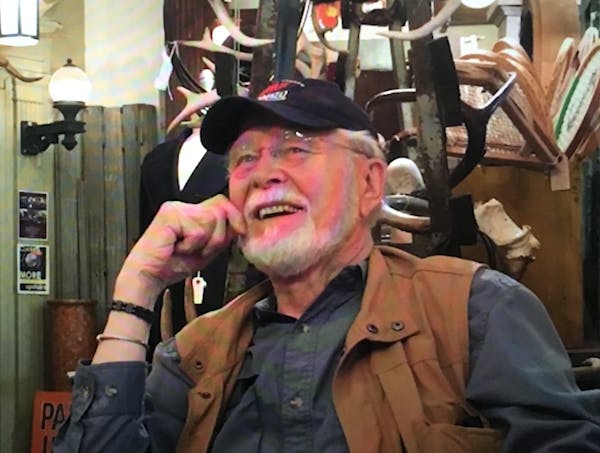 Actually, what makes any business? It's a lot like a recipe. There are various ingredients that contribute to the finished product. Some days we have too much salt. Other days we have too much sugar. In any case we have a mixture of things that goes into the "dish" we call "T-Rex Cookie & Coffee Cafe". One of the main ingredients is our customers. You can walk into any coffee shop and get an instant "vibe" of the place based on the customers. Are they heads down with their noses in their laptops hoping no one makes eye contact? Are they huddled in a corner with their chemistry homework strewn all over the floor? Or are they lounging on a couch making small talk with everyone that walks by?
We recently lost one of our main ingredients, Perry Lueders. Perry came in just about everyday with his newspaper under his arm and ordered his daily small cup of coffee and on occasion an croissant. He would keep us company and update us on current events. At the end of his visits he would always leave us his paper to make sure we are up on the news. Thursdays would always be great because he'd make sure to pull out the Taste Section of the paper and let us know if there were recipes we should try.
He was diagnosed with bladder cancer in March of this year. He still came by when he was feeling well. In the last few weeks his visits were rare as we knew his health was declining. His absence was definitely felt in the cafe. Two weeks ago we learned he was in hospice. My manager Sarah and I paid him a visit and he recognized us from the cafe. He mused about how we had good croissants and coffee. Perry passed away in his sleep two days later surrounded by friends and family.
When his friends reached out to ask if we could host his memorial at T-Rex Cookie, I was so honored. They said it's what Perry would have wanted. There were so many people in attendance, many of whom have heard Perry talking about this coffee shop he went to called T-Rex. He was always a big supporter of local small businesses and even in his absence he continues to support us.
There are many times when you can substitute ingredients in a recipe and it will turn out just the same. Perry is not one of those ingredients. Our cafe will not be the same without him. He will be missed dearly and we hope he is happily sitting with his paper, a fresh cup of coffee and a croissant in his coffee shop in heaven.