Main content starts here, tab to start navigating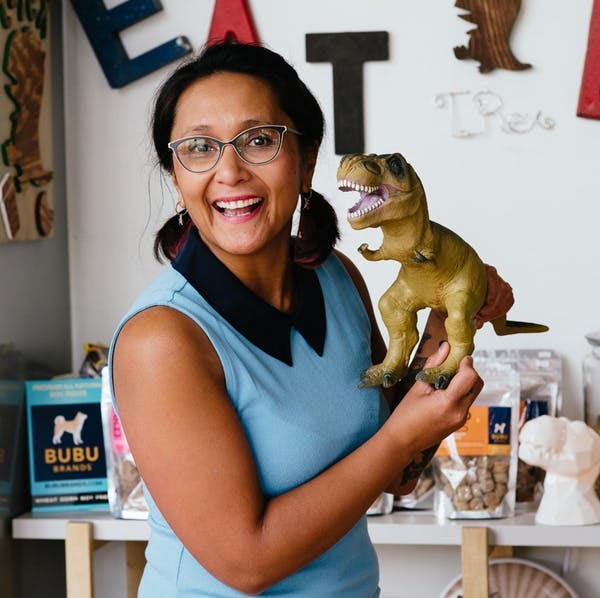 Tina Rexing
Owner
What keeps you up at night? For me, it was the question, "am I doing what I love to do?" After almost 20 years in Corporate America, I decided to step back from my desk life and follow my passions.
Early in my career, I had a boss ask me if I wanted to be known for the cookies I baked or the work I did. At the time, I told her what she wanted to hear. Now it's time to say what I thought years ago. Know me for my cookies!
Those of you who are staring at your ceiling at night wondering if you are in the right job, ask yourself what are you really passionate about? If it's not your job, find out what it is...and do that!

I competed with my baked goods for over 17 years at the MN State Fair. This move takes me to the next level where the judges don't just give me feedback on a score sheet and award me a ribbon. The judges are now my customers.

T-Rex Cookie is differentiated by creating a high quality award winning product for my customers by using my experience as a competitive baker at the forefront of the business. We also pride ourselves on excellent customer service. You will always feel welcome in my shop. If you don't, I want to know about it!